This past week, former President of Zambia, Dr. Frederick Chiluba died suddenly. Chiluba was the first democratically elected President who came to power in 1991. He is credited with implementing many democratic changes in Zambia and in promoting a free press. He did try to amend the constitution to allow him to run for another term after 2001 but failed to get support. In his retirement he was involved in a long trial on charges of corruption which eventually ended when the current President intervened on his behalf.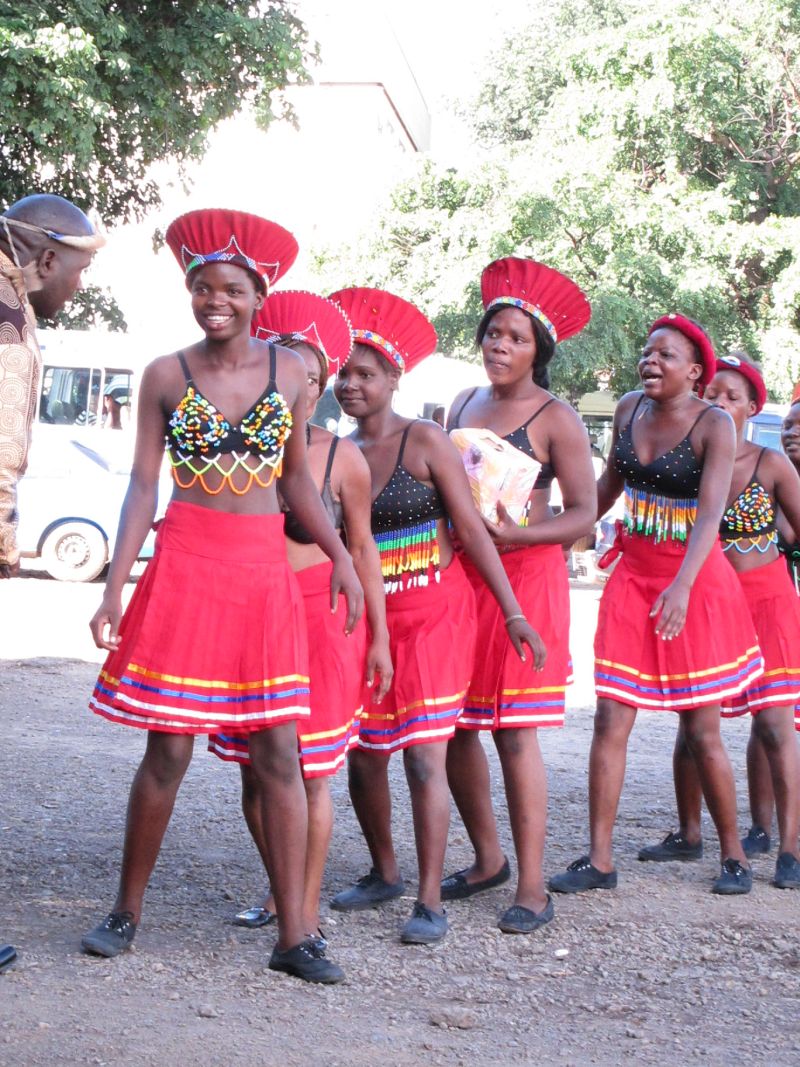 To honour him, the government announced 7 days of mourning starting last Monday. During these days, you cannot play music between 6 and 18h00 and cannot have 'party' music after 18h00. One resort owner in the Copperbelt was charged with violating this rule. We did continue our shows in the evening but cancelled our Sunday matinee today and also postponed a planned concert at the Arts Cafe for this evening. We thought this was best after hearing about the conditions in Zambian jails.
It has been quite chilly in Livingstone for the past week with temperatures dropping to as low as 6C at night. It is always a bit of a shock for tourists who don't expect it to be cold even during an African winter. Fortunately, the temperatures rise into the 20s during the day under beautiful clear sunny skies. This is the 'dry season' when people plant their crops and everywhere gardens are appearing in household yards.  I quite like the weather this time of year.
As you can imagine, we meet a lot of travelers. There are those who travel "five star" (because they can), those who come to volunteer (because they care), many who have everything planned in advance (because they fear) and still others who come to experience (because they are curious).
"Five star" travelers we meet are often fussy and rarely do they get to truly experience the culture. They leave Africa with a lot of pictures of the landscape, animals and shots around the hotel pool. While in Africa, they are excited by the number of people they got to know from Europe or America or Australia.
Most volunteers are well intentioned but a large number are on a 'mission' to change Africa and Africans. We've been told by some that there are a lot of 'demons' in Zambia. Other volunteers embrace the culture and merely try to help in education, medicine, etc. and don't judge the people they meet by flawed western standards.
Not surprisingly, many people traveling in pre-packaged tours seem surly and tired. The many activities and long distances they travel to "see and do" a lot in a short period seems to make them upset with their tour guides and with each other.
Those who come to 'experience' and embrace African culture range in age from the young backpacker to the elderly adventurer. They ask many questions and want to go off the beaten track to explore villages, markets, ceremonies, and wherever Africans gather.  They are the happy ones.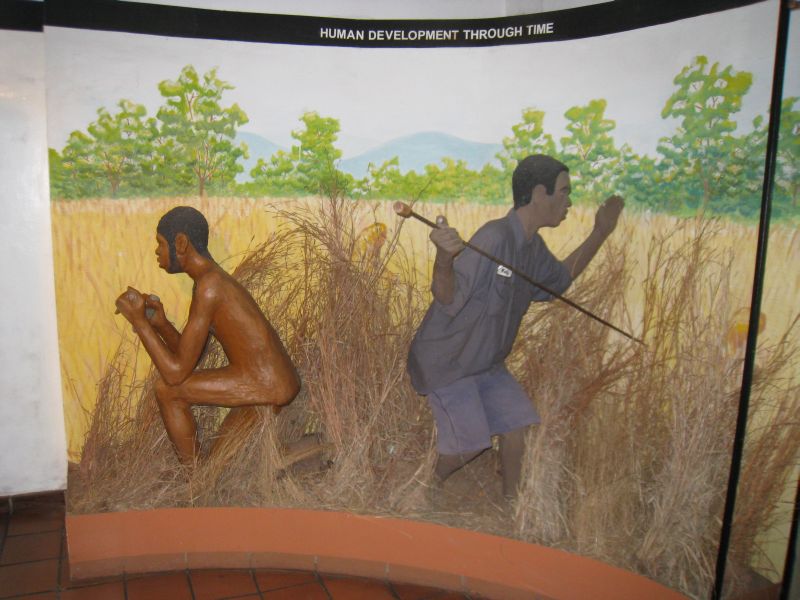 I am hopeful this week to receive final approval for a grant from the Finland Embassy in Lusaka. If the 20,000,000 Euros are made available we will buy new instruments, sound equipment, and recording studio time for several bands. It will help fulfill one of dreams to promote musicians and Zambian music. We just managed to secure contracts for two of our bands at local resorts so they can start earning some money and the equipment is essential.
The Orillia Youth Symphony Orchestra under the tutelage of Mayumi Kumagai also wrote this week to say OYSO had raised some money to send to LiPAF to purchase a guitar. This is such great news and falls so nicely in line with our current plans.
We didn't hear back from all our student sponsors after sending them pictures and letters from the kids but some have responded generously. I am meeting with Owen, the Headmaster at Linda West this week and hope I can work a deal to keep all our kids in school with the donation money we've collected.
Marilyn and I drove out of Livingstone yesterday morning to see where Fredrick and Freeton have started building houses. These guys are two of the artisans who come to the Arts Cafe every day to do workshops. They were so proud of having obtained a plot of land and each has started clearing the land of rocks and building a mud hut. It is such a warm feeling to share their joy with them even if the drive can be a bit harrowing.
Makiko's grandmother passed away a few days ago in Japan. We never got to meet her but do hope to visit Japan this year and meet all her family and experience Japanses culture.